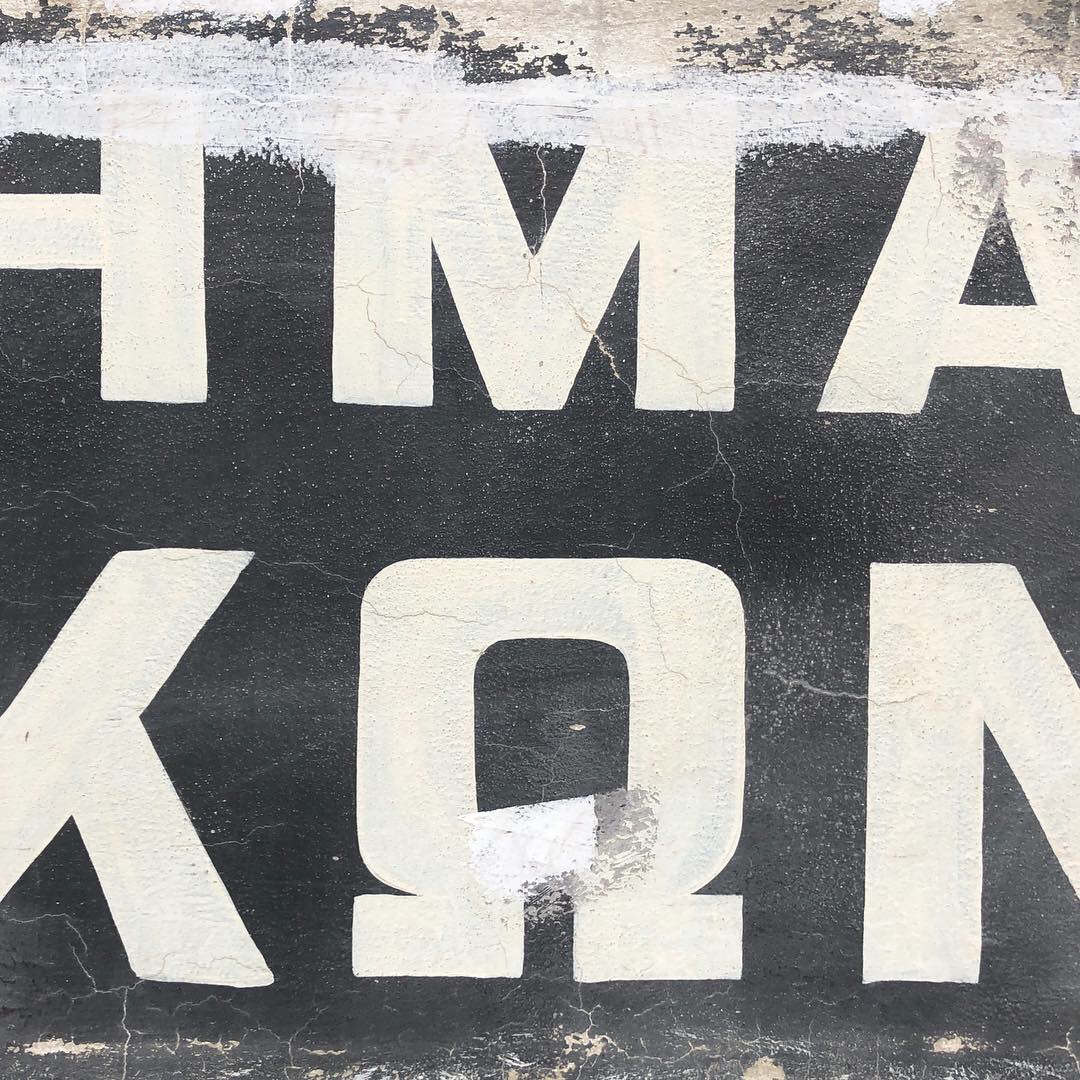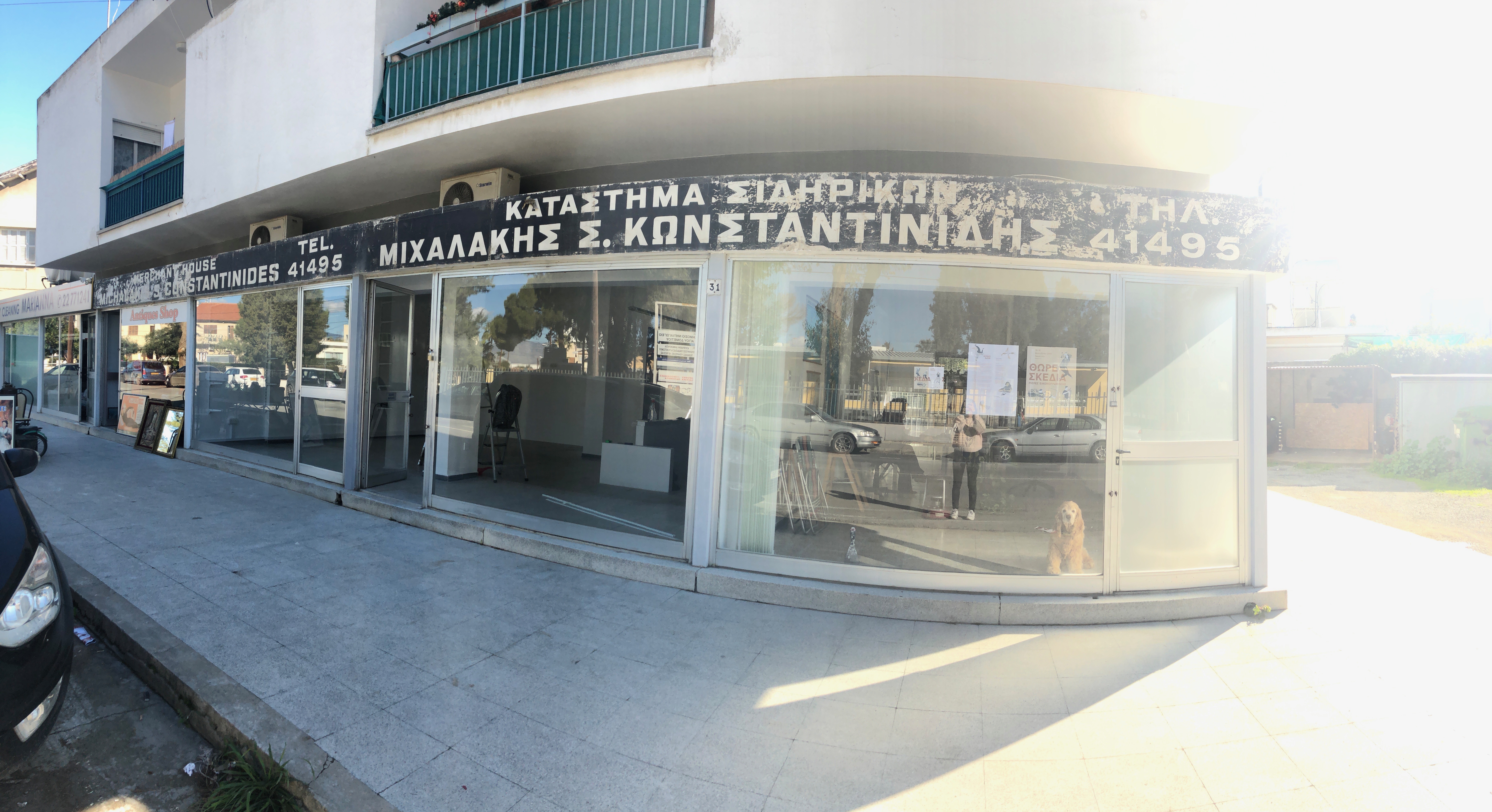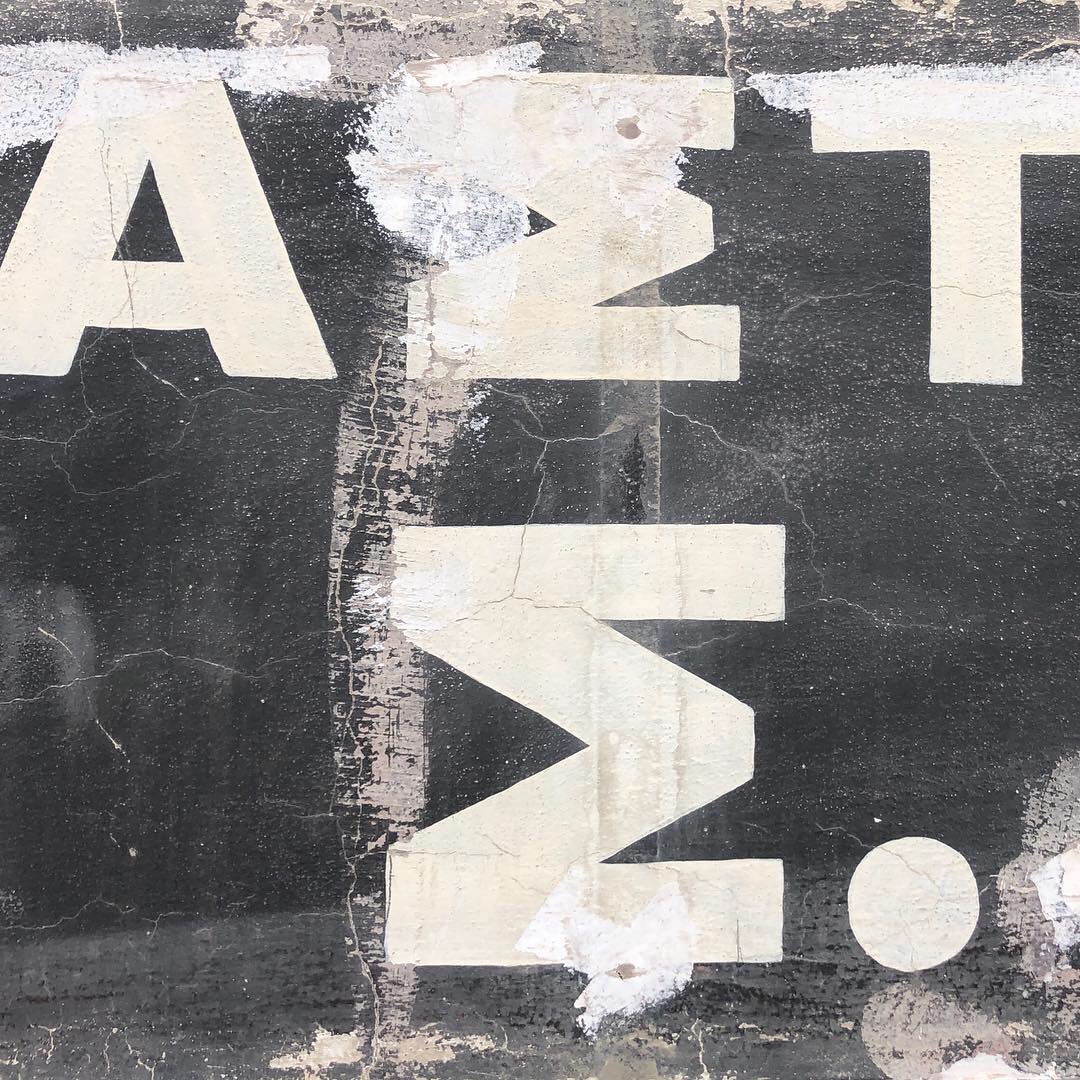 Since 2013, me and my fellow graphic designer Popi Pissouriou, have been sharing a working space which goes by the name 'Pocket Studio'. Last December, Pocket had to move to a bigger and brighter space in Ayios Dometios.
To our surprise, underneath the store signage of the previous tenant, we discovered this delightful hand-painted black and white sign, which spun across our studio and the two stores next to it. For a while, we got obsessed with saving this fine specimen of Cyprus graphic design history. We tried really hard to convince our neighbours to collectively keep the sign and just put our signs on top of it. Alas, our neighbours are an architectural studio and an antique shop. This failed.
Next, we pondered for a while on whether we should keep our fair share of the sign, and maybe, just maybe, rename pocket studio. However this would have meant that we would now have to go by the name "ΤΑΝΤΙΝΙΔΗΣ 41495", which makes absolutely no sense, apart maybe from being the Cyprus version of Beverly Hills 90210. So, with a heavy heart, we decided to paint it white, just like our neighbours did. I made sure it was well-documented beforehand.
Soon after, I decided to do some detective work. The 5 digit phone number, indicated that the sign was originally painted in the '80s. After asking around, I discovered that it was hand-painted by Mr Stelios Neofytou, using handmade stencils. Mr Stelios, still a sign maker, told me that he stopped using this technique in 1988.
Pocket Sans is a font based on this long lost hand painted stencil lettering and it is an homage to the old stencil signage method. My aim is to create a free, complete, downloadable font with many stylistic alternates for the characters that were not on the sign. This way, users can experiment freely and openly with Pocket Sans. The font will only include capital letters and numbers, and it will be available to download from my website sometime in 2020.
Stay tuned, it's coming soon.