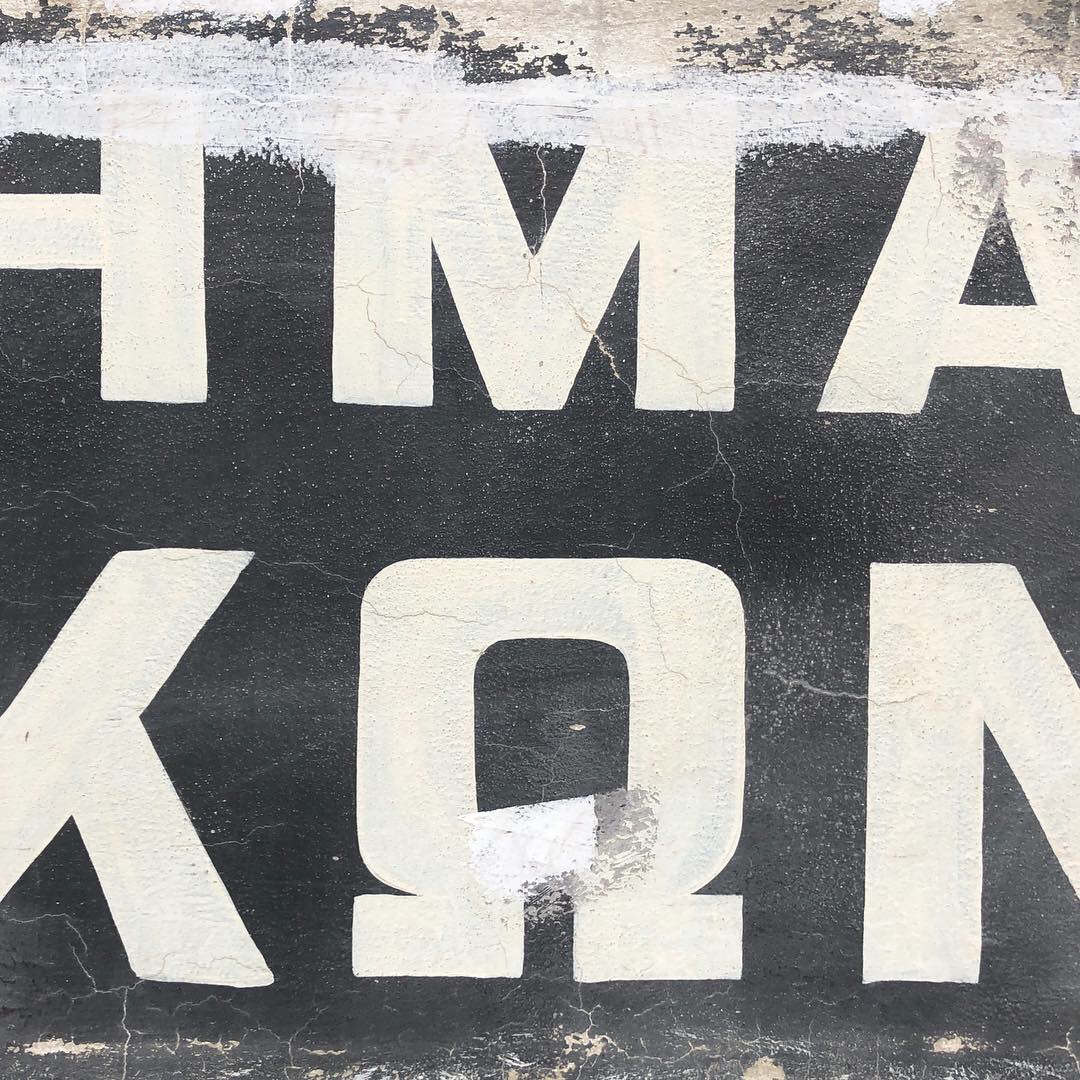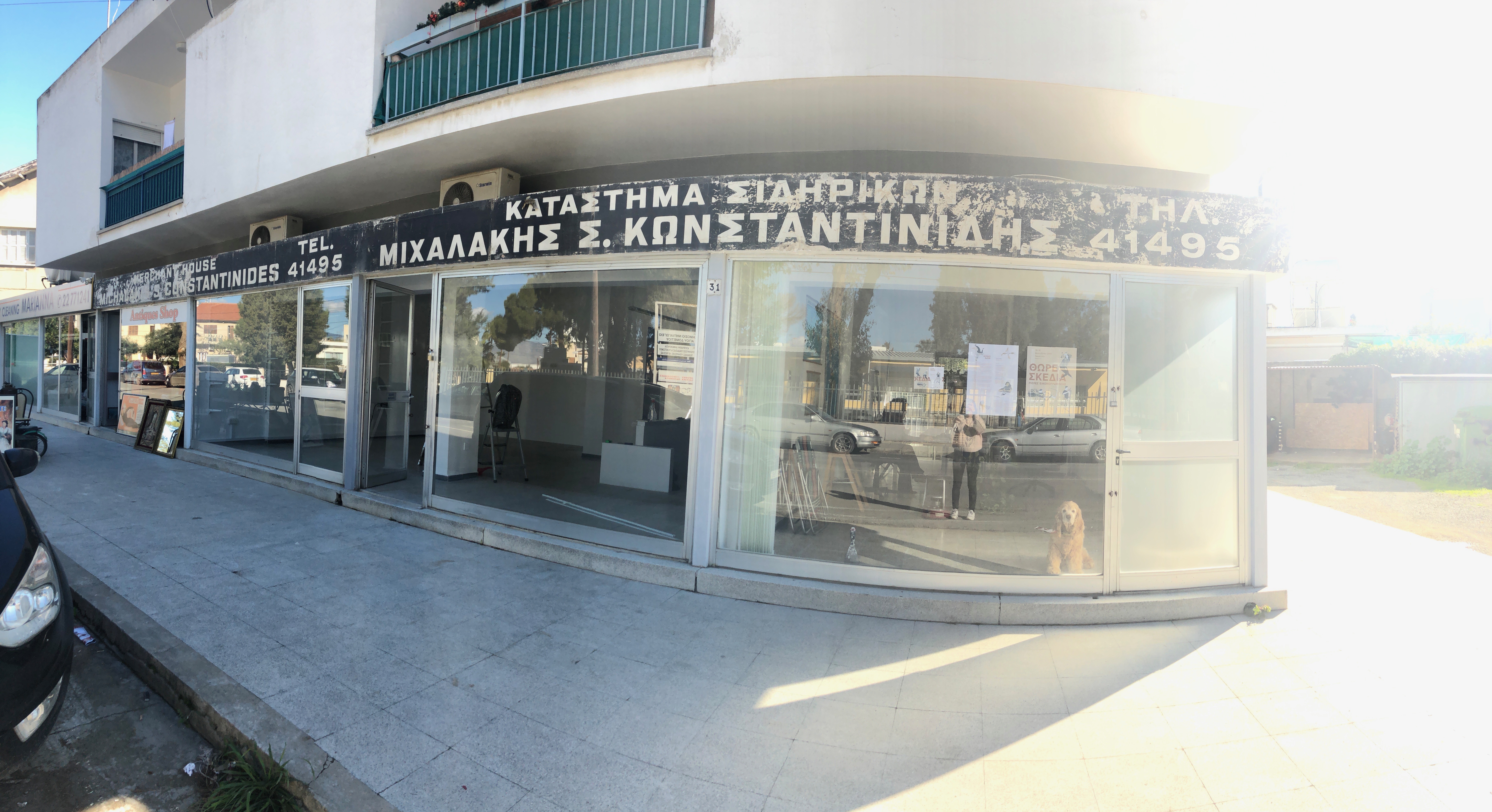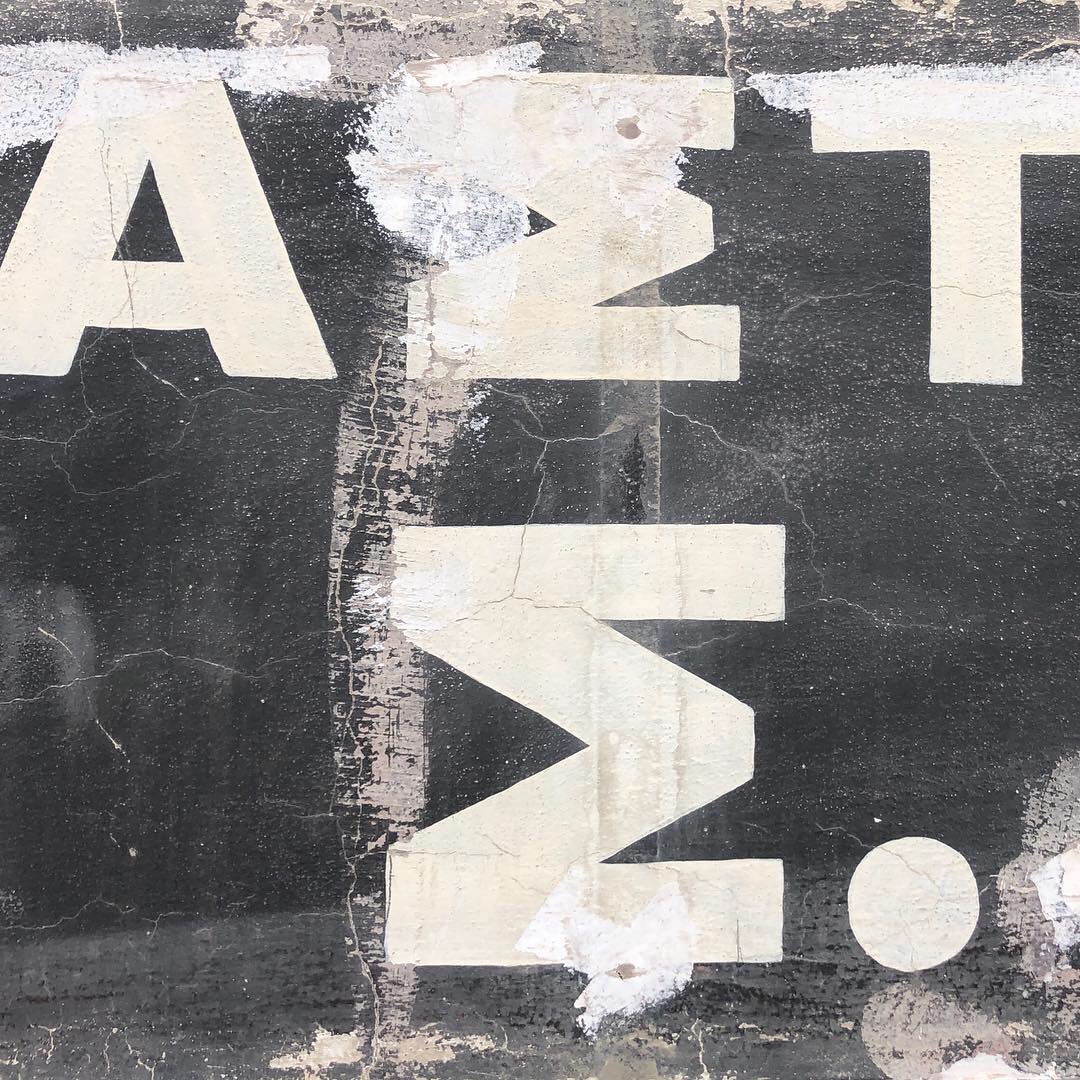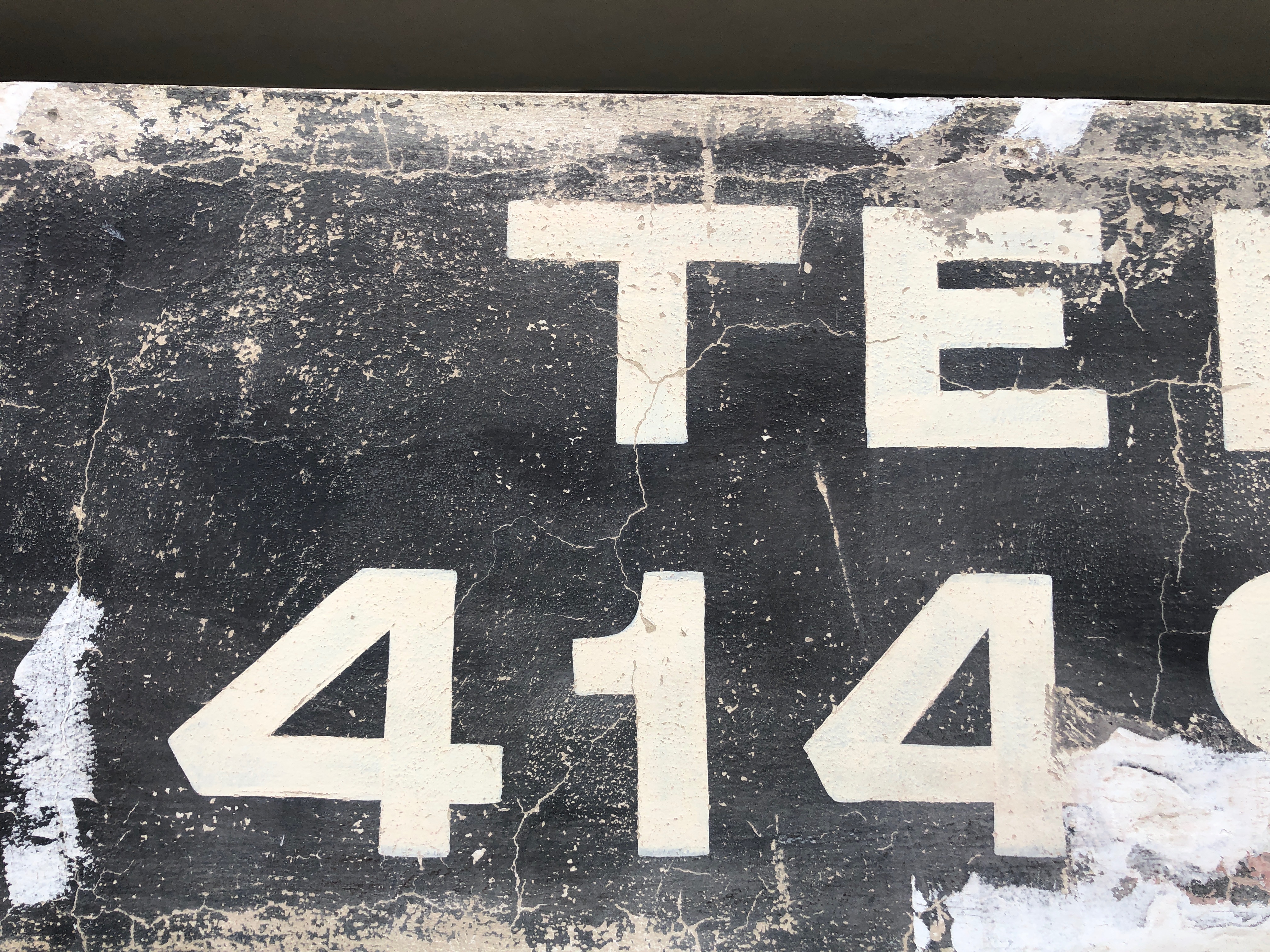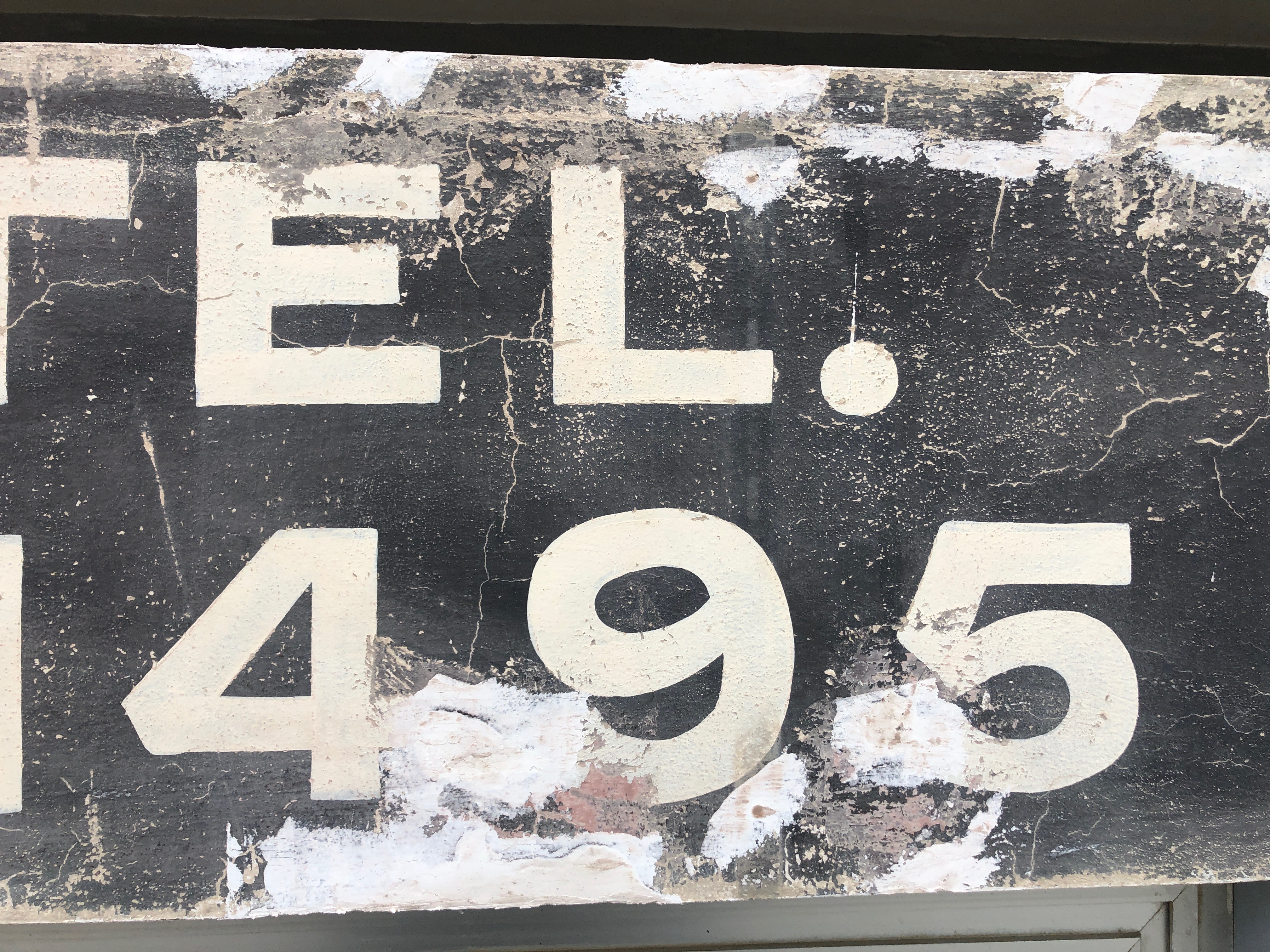 The story of Pocket Display. A Revival font! (Work in Progress)
It all started when Pocket Studio moved to a bigger and brighter space in dec. 2018.
Underneath the store sign of the previous tenant, we discovered this delightful hand-painted black and white sign, which spun across our studio and the two stores next to it. For a while, we got obsessed with saving this fine specimen of Cyprus hand lettering history. We tried really hard to convince our neighbours to collectively keep the sign but we failed.
So, with a heavy heart, it was painted white. I made sure it was well-documented beforehand.
I also decided to do some detective work. The 5 digit phone number, indicated that the sign was originally painted in the '80s. After asking around, i discovered that it was hand-painted by Mr Stelios, a signmaker, using handmade stencils. Mr Stelios, still a signmaker, told me that he stopped using this technique in 1988.
I decided to design a revival font based on the sign.
Pocket Display Black will be a display font based on this long lost hand painted stencil lettering and it is an homage to the old stencil signage method. The font will include capital letters (Latin & Greek) and numbers. I am aiming to create a free font with many stylistic alternates for the letters unique to the Greek alphabet.
The sign had all the characteristics of vernacular lettering (letterforms made by hand, not using prefabricated forms of type). Contrast and proportion inconsistencies which i am choosing not to embrace, but fix, In order to have a very modular sans serif, squarish with rounded corners and significant vertical segments.
Pocket Display will be available for download, soon (i hope).
And (of course) this is not stopping here, cause now pocket studio is in love with type design, and already working on the Light version of Pocket Display (and maybe everything in between), as well as some other beauties. 😉