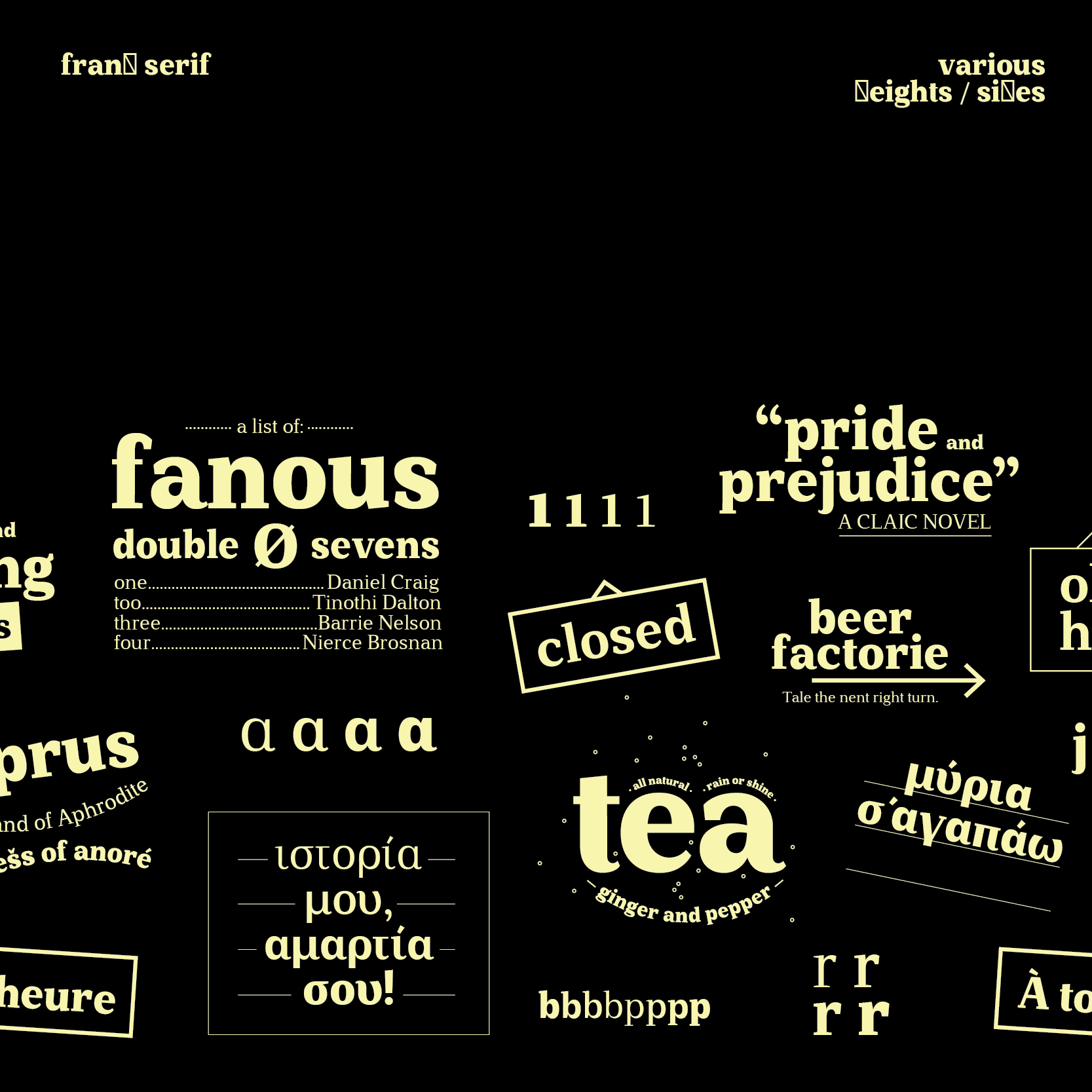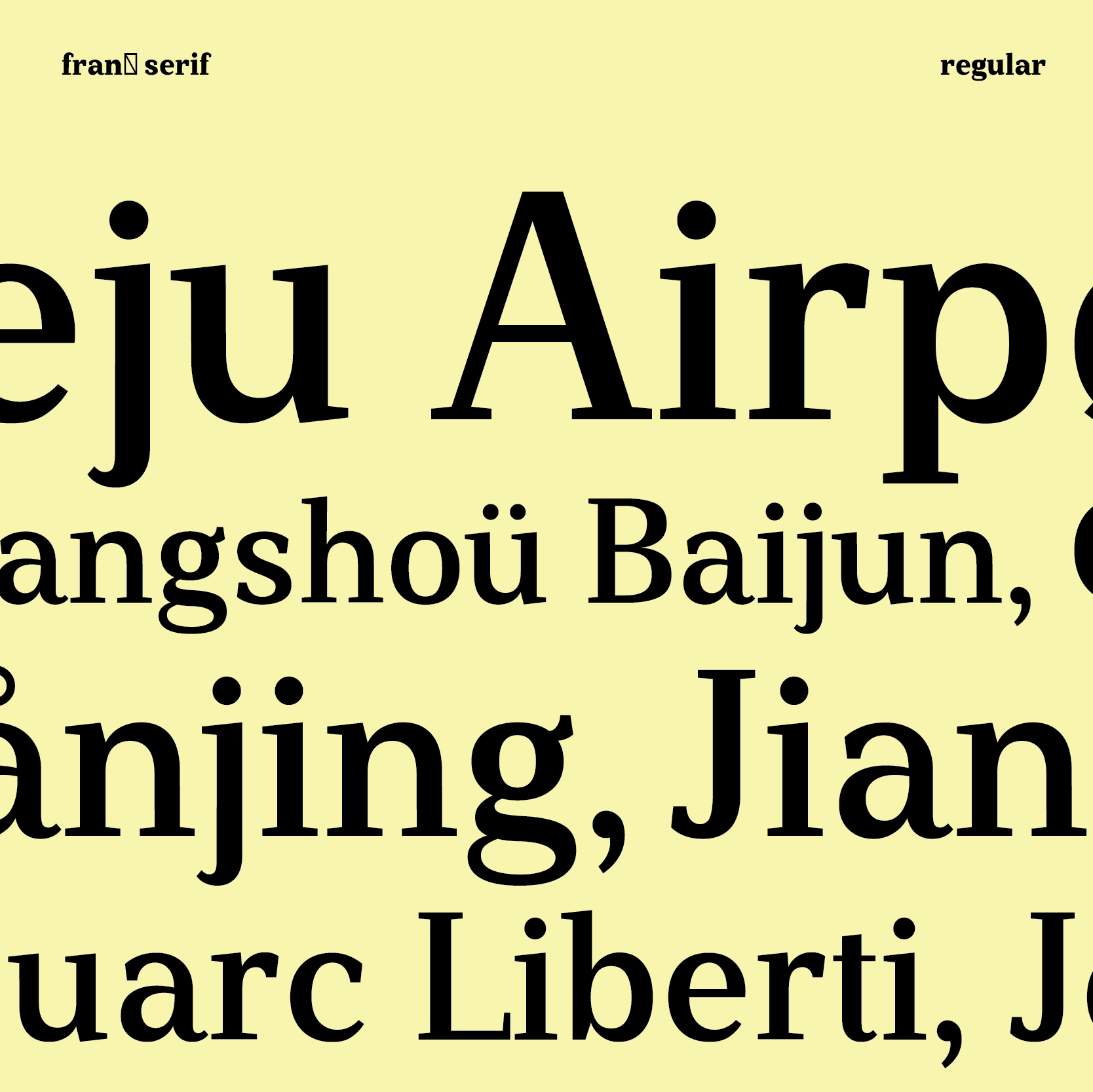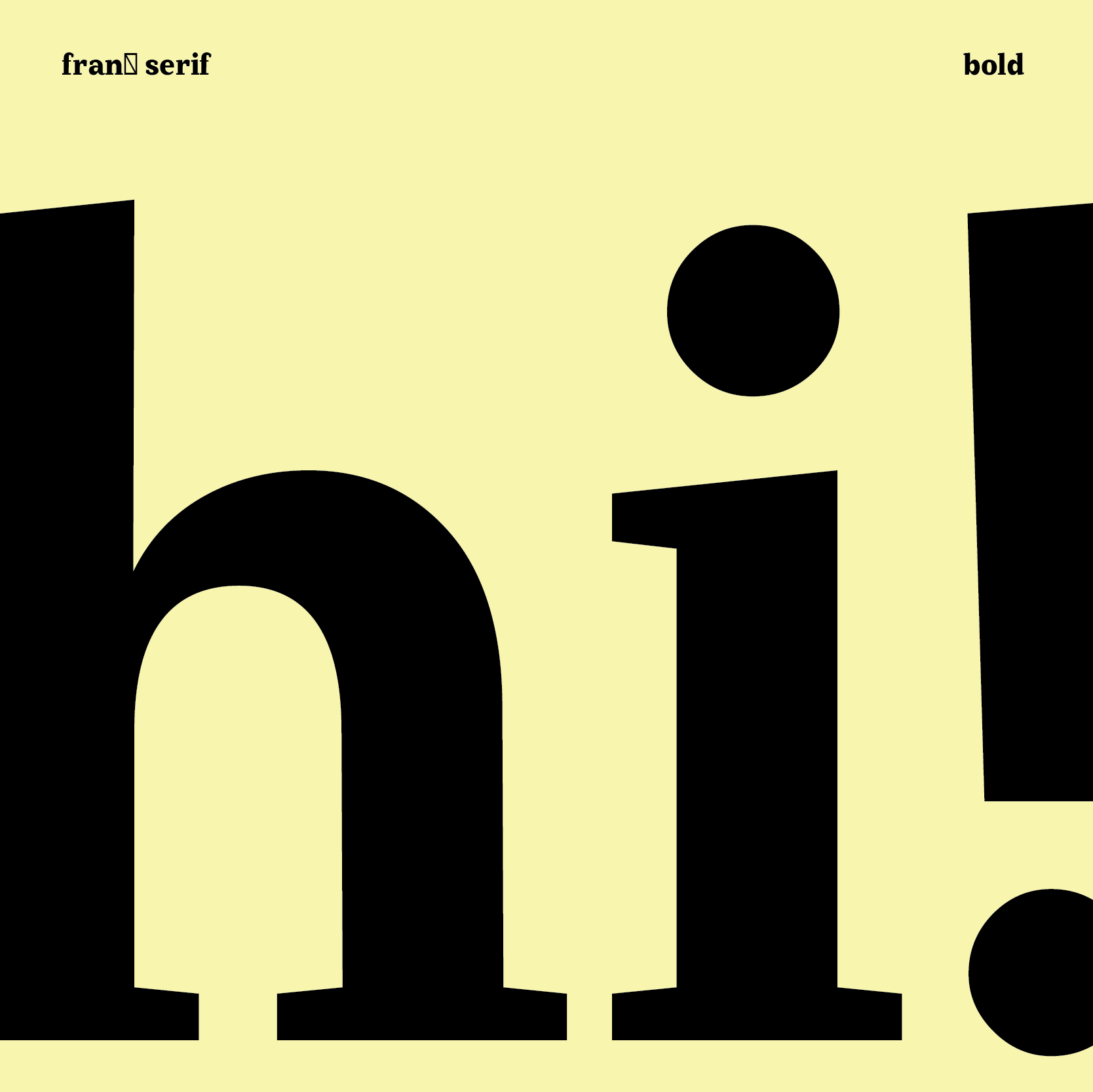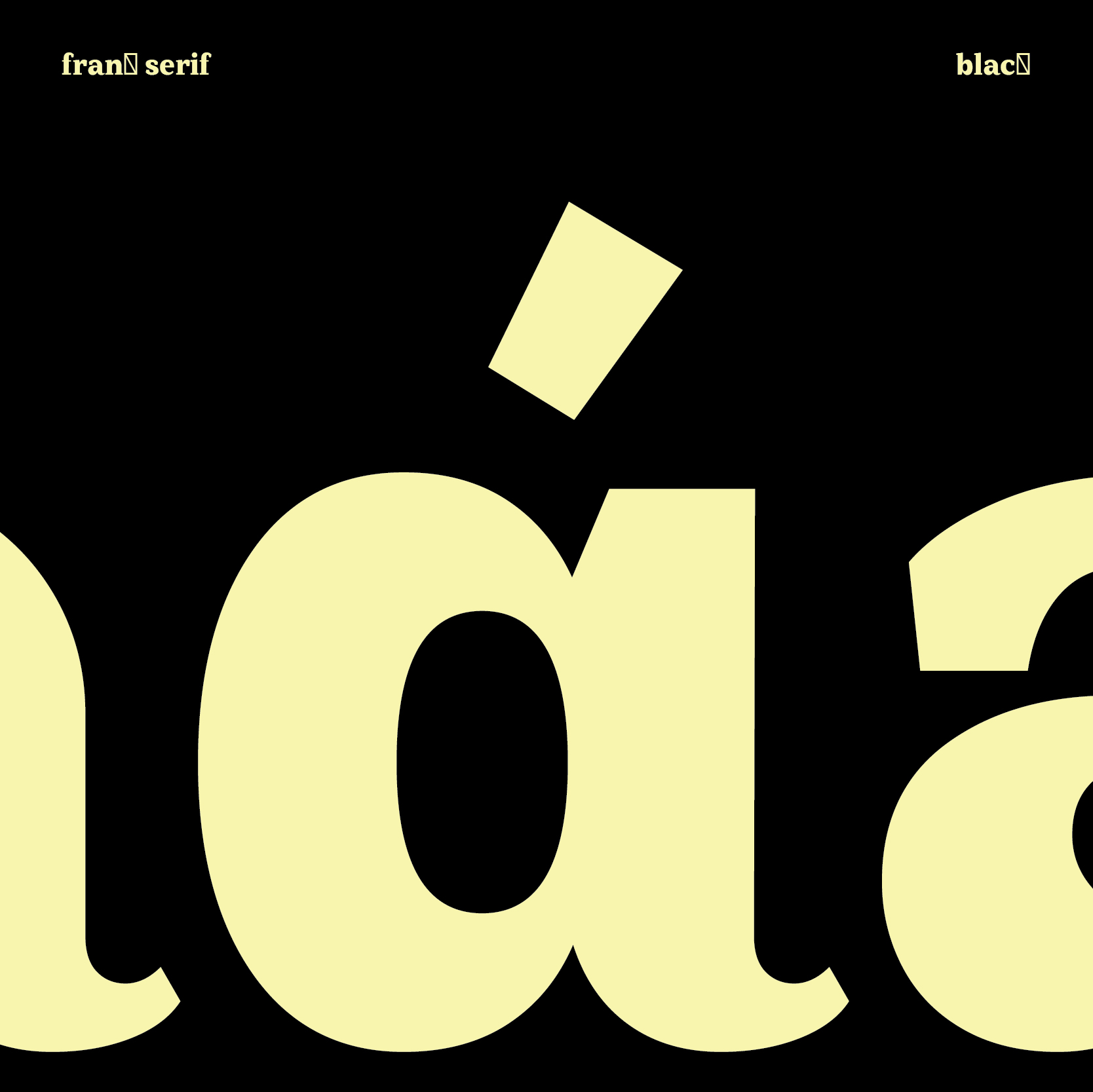 Frank Serif (Work in Progress)
Frank is my very first attempt on designing a typeface with lowercase, greek and all the goodies a designer needs to call it a good typeface to have handy. I started Frank while following an online lecture series on typeface design, by Lynn Yun. And then developed it further during Practica Progmame in 2021. Practica is a 4 month online course on typeface design by Nicole Dotin and Sol Matas. Needless i say, a fantastic experience!
Back to Frank, my brief: this typeface is meant to have a simultanius script usage (Latin & Greek) where both scripts preserve their character but also work harmoniusly next to each other. It will support Basic Latin and Greek. It can be used for print and online reading of medium size texts as well as headlines, and should have a friendly but classic appearance, so it has broad appeal and can be used in many situations.
Some characteristics: Frank is a high contrast, elegant, contemporary serif typeface with squarish terminals.
Frank is still work in progress (as you can see from the tofus and the miss-spelled words). In this post you can see a small type specimen.